Quiet Dates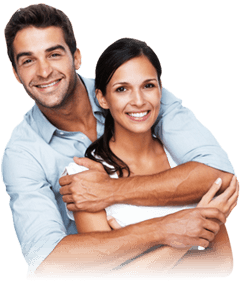 Art Galleries
So you want to impress them by looking cultured, intellectual and artistic? Show them someone else's creativity and artistic ability and perhaps it will brush off on you. Art Galleries can be (a) interesting - if you're into art; (b) fun - if you hate it to the point of sarcasm; or (c) utterly boring if they're just pictures on a wall.
Ballet / Opera
Let's be honest: if you're willing to go to the opera, you probably can handle ballet as well. That's why we've put these two ideas together on one page. Much like Theatre and Jazz/Blues Bars, talk is at your peril, at least during the performance. There's always the intermission to discuss the finer points of The Nutcracker.
Billiards / Pool
The difference between pool and billiards is the same as that of "ABC" and other leading clothing detergents: The price is the difference. Of course, with more expensive pool halls, you get a higher scale atmosphere. When it comes to dating, atmosphere is everything. Expect it to be smoky, though. Pool is fun… but don't get seriously competitive with your date – it's only a game.
Bingo
Yes, people play bingo. Some people play it a lot. You can play it for a good hour. While the atmosphere is like that of a bowling alley, bingo has its dating benefits. You can sit and talk with your date while playing the game in the background. All bingo halls have separate non-smoking sections/rooms for those of us who like our clouds to remain high in the sky. You might even win a bingo game. Lastly, you can look at all the people who play bingo seriously and wonder why, oh why.
Bookstores
In the beginning, there were bookstores, there were libraries and there were shops to buy coffee. Today, all three exist in one large anomaly known as the "mega-bookstore." Market forces have recently downsized the mega-bookstore industry and stores now generally close earlier than they used to.
Museums
Museums tend to be boring. They are boring because they are generally not interactive. Therefore, museums are a great date only if (1) you like museums or (2) you want to be inside and want to walk and talk. If you want to learn, go to school. If you want to date, be wary of museums.