Dating Tips And Advice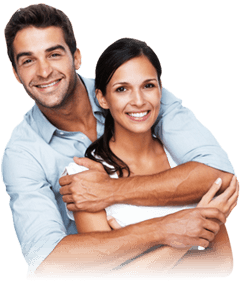 Cupid-Match.com want you to have an enjoyable and safe online and offline dating experience. Common sense and sound judgment are the best safety tools when navigating online personals.
1. User profiles may not be accurate. Pay particular attention to the marital status information. "Look at your own past experiences in match making," Dating Tactics: Strategies, Tips and Secrets for Finding Romance (Plume/Penguin).
"Have you generally had good judgment about people? If so, then you can rely on it here too. If not, proceed with caution, and perhaps turn to a friend to help you evaluate someone you've met on-line to hopefully develop perhaps an online relationship."
2. Do not give out your personal email address. Use another private email address to communicate anonymously. Learn about the person first. Ask about where they grew up and learn about the person connection to people and the community.
3. When you make it to the phone call stage, you pay for the call if needed and do not give out your telephone number. If you call from home, turn off any caller ID features. Get a good feeling about the person before meeting face to face.
4. Do not bend to any pressure to meet. If you feel pressured, this is a person to avoid. If any alarms go off, simply end future communication. Use the Block User feature.
5. Don't be fooled by a sophisticated user. Certain dating profiles may give you a false sense of security. Even a Dating Site can have predatory behaviour, so be on guard at all time. "A person who writes a great e-mail is not necessarily a great person,". Keep some distance and your hopes realistic since the minute you meet, the encounter may feel wrong.
6. When you meet in person, tell a friend all the details and call him or her when you return, don't give out any address information, meet in a busy area during the daytime, and use your own transportation. There will be lots of time for romantic evening walks later on! Speaking of later on, when you go on subsequent dates never leave your purse, wallet, or drink unattended and bring your cell phone.