Classic Dates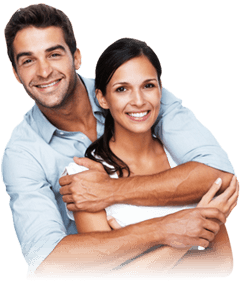 Boardwalks, Take Nice Long Walk
There was once a poll taken of women asking what they considered the perfect date. Not surprisingly, walking down a boardwalk and just talking to their date was number one. Cheap, simple and clichéd as they come, the boardwalk remains a classic. Just remember, if there is nothing to talk about, you may just be on a long bored walk.
Beaches, Sit And Relax By The Water
A great place to enjoy the sun, and an even better place to see the moon and stars. Even though the water isn't exactly "safe", walking along the boardwalk or in the sand makes for a great romantic date.
Theatres, See That New Movie
Glorified, expensive, long, live… movies. Theatre is a great experience, but GOIT vets have had mixed results. While entertaining, the show you see is supposed to be conversational manna from heaven; pretence of something to talk about; the "shared experience". But how long can you talk about the show before you exhaust the issue? Pretty quickly. That's why GOIT highly advises against forking big dough to see a show before you know the date is worth the go.
Parks, Grab A Rug And Lay In The Park
Parks can double for fun and romantic dates, or they can be vast expanses of land with nothing to do but to comment on the nicely cut grass. GOIT has tried to find parks that are inherently special, though for a complete listing of all parks, check out City of Toronto Parks and Recreation.
Restaurants, Share Dinner For Two
We're not about to list the good or bad restaurants for your dating pleasure. Firstly, there is no accounting for taste. Secondly, we found plenty of good restaurant guides out there anyway to do the dirty work (see below!). Just remember the three rules to going on a restaurant date: (1) Don't order anything with garlic, onions or that may get caught in your teeth; (2) Don't get the most expensive dish on the menu, especially if your not paying; and (3) Keep the alcohol to a minimum… you don't want your date to know the real you too soon!
The Symphony, Share A New Music Show
Symphonies are much like theatre, which means spending top dollar to see something that will give you a shared experience, if nothing else. Likewise, not everyone is a big music fan, or can appreciate a musical score that is not "The Star Wars Theme".
Movies (New, Second Run, Drive In)
Let's face it: if you don't want to get to know your date, taken 'em to a movie. Now that this is out of the way, let us think of the things you can learn about your date through the process of going to a movie:
Is S/He:
1. willing to try something different by watching a new genre of movie?
2. able to compromise with regards to which movie you see?
3. capable of enjoying pure inanity?
4. considerate in sharing food with you?
5. a play-by-play commentator? (potentially annoying!!)
Upscale Lounges, More Upscale Relaxed Seating
Generally found in (but not limited to) hotels, upscale lounges offer a comfortable setting for sitting and talking. Yes, cafes offer the same experience, but lounges have two added bonuses: (1) They tend to be open late and (2) they're classy. Some lounges have music (live or otherwise) playing in the background. All in all, if you want a place to sit and talk, lounges are a nice formulaic date idea.
Cafés / Coffee Houses
While many people wouldn't admit it, coffee really tastes terrible. Yet the recent explosion of coffee houses would seem to prove otherwise. Cafés are ubiquitous, one on every other block. Listing each would be a monumental task. For daters, this has become a windfall of places to just sit and talk. If you are looking for something more than just coffee, look out for themed cafes listed below.