Dating Fun, How To Have A Good Time Dating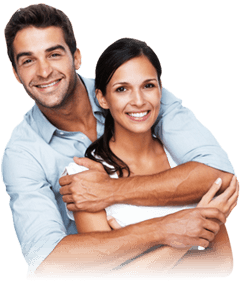 When you consider taking someone out on a date, make sure its fun, yet not too creative or expensive to scare them off.
Do something to do that will make them say at the end "I had a lot of Fun!" After a few dates, you will get the hang of it and be more confident and open to other date ideas.When is the time to get serious?... Usually around the second date. Remember, if you can last an entire day together, you may last a lifetime. And whether you keep 'em or lose them, you have to do it with class.
Dating involves creative use of existing city places and establishments for an entirely different purpose than they were intended. For example, a museum is a place for people to discover the past and educate themselves, but know that a museum is merely the background for getting to know their date.
When dealing with anything creative, one must set limits or boundaries as to how far, or to what places, one can go. There are many fine restaurant guides, to cater to every taste. Restaurants are such common date ideas that we decided to focus on non-gastronomical ideas. We think the "ate" should be out of "date."
Movies do not promote discussion and, as the saying goes, if you don't want to get to know your date, take them to a movie.
There are in essence three types of dates: Walk & Talk, Sit & Talk and Do & Talk. Of course, most dates incorporate all these elements in different ways, and yes, you can go on a date without talking (there is something to be said for shared experiences), though we doubt it would be considered a successful date. A fourth type, Sit & Talk Plus, are dates where there is something occurring in the background of a Sit & Talk place which allows the attention to be diverted when the conversation is running thin.
First Dates
First dates are definitely a class all their own. A first date has one primary function: to break the ice between the daters. To do so requires a date place that is fun and creative, intellectually or at least physically, stimulating. This redirects the pressure of the first date experience off the daters and into the surrounding environment. In English, this means that the place does the entertaining, not the daters. Be aware, though, that while a first date should be a fun date, not all fun dates make for good first dates.
Beside breaking the ice, there are two benefits to a fun first date: First, it gives the "couple" something to talk about lest they have nothing else in common to discuss, and it allows for a distraction if there is "dead air time" - a circumstance many people dread.
Romantic Dates
A Romantic date also has one primary function: to progress or propel the relationship through focusing on it. As this requires talking and discussion, romantic dates require a complimentary atmosphere to promote conversation. Thus ultra-quiet libraries are out, as are any loud-music venues. Proposal Dates have an extra requirement of creativity or beauty and Dump Dates require some bearing of privacy.
Fun Dates
Fun dates just have to be fun. As mentioned in first dates, fun dates require some physical, intellectual or creative stimulation. The datee at the end of the date ideally should say, "I had a lot of fun!" If they don't, don't take it personally - although it probably is your fault it wasn't fun. Better luck next time.
"Saturday Night" Dates
It's often hard to find something to do at night for a date. Most places close early, especially in the winter. As a last ditch place, you can always go to a hotel lobby...
Day-Long Dates
Sometimes a short get together is not enough. You want to spend serious quality time together. This involves going to a place that (1) entails a long distance of traveling together or (2) can entertain for a long period of time.
Lesbian Dating
Same sex relationships are embraced in the online world. Quality lesbian dating site can help you find like-minded individuals in your local area. Online dating sites are a great alternative to the bar scene when searching for your same sex mate.
Amusement & Theme Parks
Theme Parks can be entertaining and enjoyable. From the crazy rides that make you sick to carnival games that everyone else seems to win except you, there is always what to do and waste money on. Most, if not all, are seasonal - usually open in the summer months. Watch out for shows and performances - sometimes the best part of the attraction.
Shopping Centres / Malls
"If you want to know what is important to a person, see where they shop."
-Someone in Retail
Stores in shopping malls are like commercials: Even if you don't like the one you're at now, you can always wait for new one to come very shortly. Malls are great for walking, window shopping, sitting at the food court, people watching and staying indoor while still being "out". Caveat Emptor: Don't "Shop till you drop" - walking around can quickly become tiring.
Boat Cruise
Toronto's waterfront is in constant development, but the Toronto Islands remain a beautiful centrepiece on Lake Ontario. While you can get a short glimpse of this by taking the ferry to the Islands, we have discovered a one-hour narrated tour around the Islands, perfect for a date on a nice day. Check Gist & Logistics for daily departure times.

Zoos
Zoos can be a lot of fun but they can also be a lot of walking - which is tiring, even if the conversation is going well. But the zoo continues to be a major date place (even though the monkeys are laughing at you). There is a belief that you can learn about your date's personality based on the animals s/he's are drawn to.

Tours
Like to be a tourist for a day? Try touring a local civic centre or tourist trap. The guide does all the talking, but it allows you and your date to comment throughout (or not). Tours tend to be held during the day, so your dating options are limited by your own schedule. Like historic sites, tours should be considered carefully, keeping in mind whether your date is willing to participate in such an activity.
Casinos
There are two types of people who go to casinos: those who want to have fun and those who want to make money. The former enjoy and then leave. The latter stay until they make a profit (usually never). For dates, casinos can be fun for their liveliness and constant stimulation of the senses. Make sure, though, that your date has no moral issues about the place before you go. And don't expect too much conversation when the roulette wheel is spinning.
Jazz & Blues Bars
Jazz and blues bars offer a perplexing catch-22: If the music is fast and loud, you and your date won't be able to talk. If it's low and slow, the audience is expected to keep silent. Either way, live music contains the challenge inherent in all music: it's a matter of taste. Nevertheless, this is a classy thing to do at night, and our ratings reflect the classiness of each place.
City Events
While not every city event is a good date, good dates can be made from city events. We've searched for a few good links to find such events. GOIT Guide and Shmutopia Thinc. cannot be held responsible for the content or accuracy of information on sites outside our website.

Comedy Clubs
Comedy clubs can make for good dates or total complete disasters. The premise is simple. A "comedian" gets up on a stage and makes everyone laugh. Unfortunately, not everybody shares the same sense of humour. Be prepared for juvenile jokes, blunt sexual references and other forms of awkwardness-inducing moments. And when it's not funny, its outright boring. You've been warned.

Conventions and Trade Shows
One of the big problems daters encounter is trying to find indoor places during the winter that allow you to do more than just sit and talk. Conventions tend to be indoors and let you roam around huge rooms full of vendors and displays. Some of the highlight conventions in Toronto are the annual Auto Show and Computer Fest. Just remember that too much walking can tire a date quickly.
Crafts / Pottery
Crafts and pottery equals creative expression and a colourful date. GOIT Guide suggests that this is not a good first date for two reasons: (1) If you break up after the first couple of dates, who would want to keep the pieces made? (2) It's quite an expensive first date, starting from $20-$30 right off the bat. Nevertheless, arts n' crafts is interactive and you can talk while you do it. Messy fun!
Dinner Theatre
What can be better than a date consisting of dinner and a theatre play? Putting them together, of course! The appeal of Dinner Theatre is not really the food. Rather it is interaction and participation of the patrons (i.e. you) with the show. Make sure your date is somewhat outgoing in this respect. Most venues have the dinner and theatre as one big package. Others allow you to purchase the theatre separate without the dinner. We have labelled those places below. Like conventional Theatre, expect to pay upwards from $40.00 per ticket
Flea Markets
Flea markets can be a lot of fun - the people looking and bargaining, the goods for sale both cheap and cheap-looking and the great amount of things being sold that you have no use for whatsoever, but would make for interesting dinner conversation if you had it in your living room. Lots of walk and talk and entertaining if you let it be.
Fun Pubs
Yes, we made up a category, but the idea is not ours. As more people move from dependence on alcohol (booze) to caffeine (coffee), pubs & cafes have begun to re-evaluate their role to attract customers. The idea here is to serve board games along with your drinks. Playing a game with your date is a sure-fire way to break the ice without breaking a budget. We're just waiting for an upscale board-game parlour to open for this trend to be taken to level it deserves.
Fun Stores
What makes a store fun? They tend to allow you to sample the merchandise, have interesting products, employ entertaining sales staff or have things to do in-store. Fun stores come in different shapes and sizes, and pretty much anything can be fun if you try hard enough (or don't try too hard). The stores below are inherently fun… though it's up to you to bring it out on the date
Entertainment Complexes
Filled with video games and fun things to do, you can't go wrong with an entertainment complex. Although a bit pricey, you are guaranteed to at least have a good time, if not a good date. Be sure to play two-person games – it's no fun leaving your date alone while you blast away aliens from Dimension X. Interestingly, we've noticed that air hockey always seems to be a dating favourite.